IRS Audit Defense
Have you received a letter from the IRS stating that you are being audited? You need us for your IRS audit defense.
You are not alone. Over one million audits take place yearly and chances are if you have not had one yet, you will in the near future. Tax audits are stressful and difficult and often, by not knowing all of the resources available can be unnecessarily expensive. You don't have to face it by yourself. Our audit defense service is here to make sure everything goes smoothly.
Our IRS audit defense will take you through all of the steps from the time you receive your notification all the way until the audit is resolved to your satisfaction.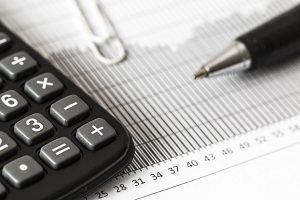 Our audit defense will:
Handle all communication between you and the IRS ensuring no miscommunications happen.
Research all issues that are mentioned in the notice and that arise in the course of the audit.
Thoroughly explain in clear language what to expect during your audit.
Help you procure or create all pertinent documents needed for the audit.
Meet with the IRS in person if needed
Negotiate any taxes owed and create a fair payment plan if you owe more money than you are able to pay at the time.
Research if your case may be qualified for an appeal.
Utilizing the experience and knowledge of one of our tax professionals will improve the likelihood of a better outcome. Sometimes audits can be beneficial for our clients, finding out they overpaid and are due for a refund! We have the resources and relationship with the IRS that can make sure you get the best outcome possible. Don't wait, contact our audit defense team today.