Tax Negotiations & Settlements
Our enrolled agents are federally authorized tax practitioners that have had years of experience and are empowered by the US department of Treasury to represent our clients before all levels of the IRS. Whether you are dealing with a tax audit, a tax lien or levy or are trying to be proactive and deal with your tax issue before the IRS demands action be taken, Mock and Associates have the experts to help you through it.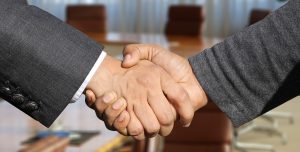 Recently the IRS has been more forgiving and open to working out late tax payments, but only if you address the problem up front. That means right now is the ideal time to put to right any late or unpaid taxes that you are aware of, before the IRS catches it and imposes maximum penalties. Our specialist will help you through the entire negotiation process from creating the returns you need to file to coming up with a settlement amount or a reasonable installment plan with as little fees as possible.
If the IRS has already contacted you, it's not too late. Call Mock and Associates so we can give you a free consultation. Our agents have the resources and knowledge of all of the options available to you to ensure you come out of these negotiations with a favorable outcome.We have experience with everything from stopping wage garnishments, negotiating fair installment plans on your behalf to removing tax levies or liens. Don't go through this alone, let us help you every step of the way.