Income Tax Resolutions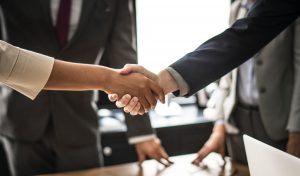 If you happen to be facing the Internal Revenue Service's collection process and the penalties that come along with it, you can rest assured that Mock and Associates is ready to help you navigate the complicated issues that you are facing.
We can help you gain access to various tax resolution programs and provide highly experienced tax resolution help that will ensure you are treated fairly and justly by the IRS.
What is Tax Resolution?
While tax resolution can refer to a variety of services and is generally referred to as IRS representation or working with the IRS to resolve a problem, tax resolution entails the service we provide to make sure that your interaction with the IRS is fair and you come out with a favorable solution. This can result in a reduction or elimination of penalties or ensuring that you are not indebted after having to deal with the Internal Revenue Service.
Overall, we can help you with the following income tax resolutions options:
The best part of all of this is that we're tax specialists and we have our office in Peoria Arizona, so you can always come by and speak to us in person. We love the fact that we can provide income tax resolution services to our clients in the community where we work; so give us a call!
We are an Enrolled Agent out of Peoria Arizona.